I have a new obsession. You may have heard of it. Just a little thing called Instagram.
Here's some In[sta]gram everyday life
1. We got to visit baby Mac, and Lael. was. smitten.
2. Trey and I celebrated our 7 year anniversary on Monday. I feel like it was so long ago yet still so fresh. Like we are the same yet so different. And like we have grown in so many ways yet we are still most of the time just as goofy and immature as adolescents. This man has loved me fiercely, unselfishly, and above anyone or anything. I am so undeserving of that kind of love. The Lord, no doubt, poured out his blessing on me when He gave me Trey.
3. Thankfully the only itch that has come along with our 7 years is for new road bikes. We decided to scratch it.
3. I kiss her like this about a hundred times a day. One day this will not be cool, so I'm gettin' in all my kisses now.
4. You can never have too many Megans.
5. My mom loves milkshakes. Like, really loves them. Sometimes she'll forgo dinner for a big ol' mickey d's chocolate shake. Turns out Lael shares the milkshake gene with her Pat Pat.
6. Grown women pay good money for volume like this.
She just wakes up with it.
7. "Mommy, wook! I can way down!"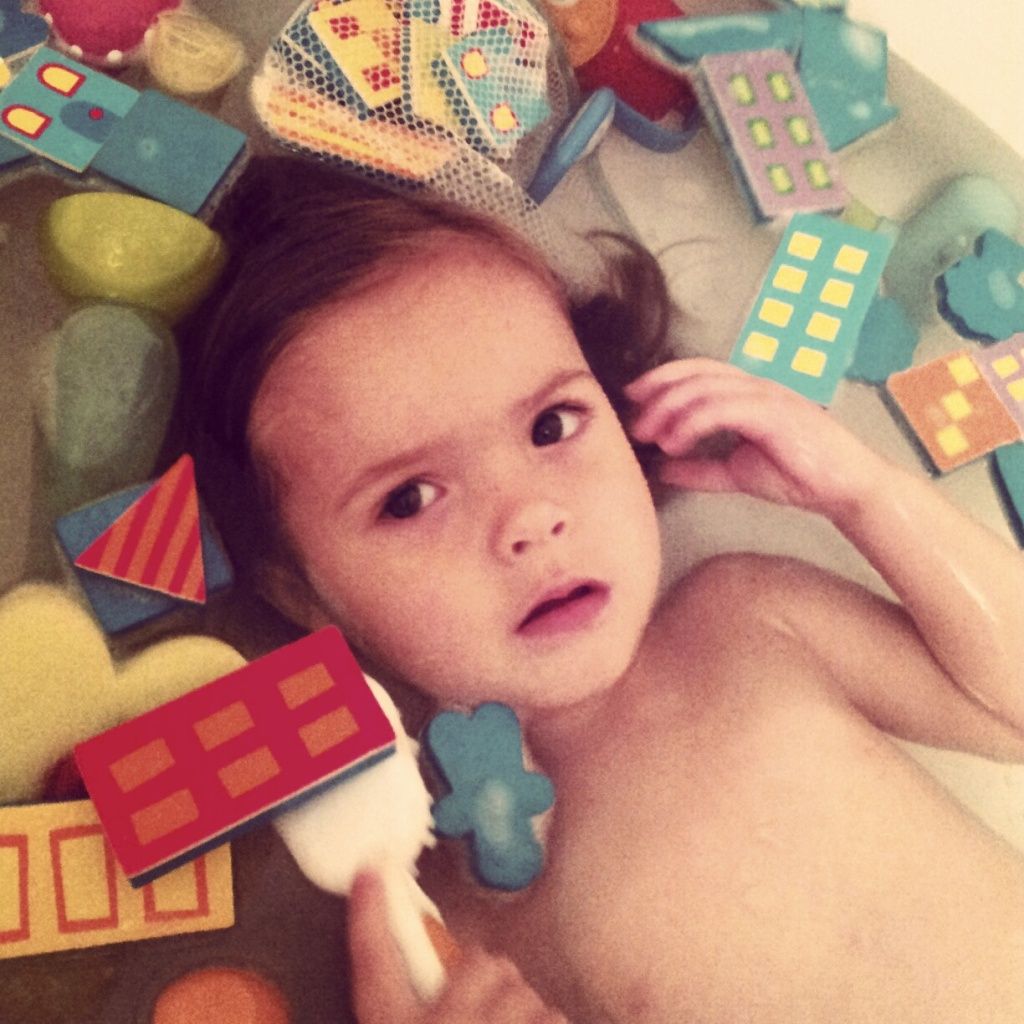 8. I have put off using this monstrosity of a shopping cart for as long as possible, and have now succumb to navigating through Publix with a truck. Daddies have a way of messing with mothering strategies sometimes. ;) Trey took her to the store and let her ride in this. Now there's no going back.
9. My one lone Lo Mein picture of Ruthie. This child is giving me a run for my money and keeps me on my toes, so I have quite a time getting a decent picture of her. She is my noodle lovin' little girl!
Pin It