This Halloween Lael dressed up as a nurse in the nurse costume that was made for me and worn by me when I was about her age. She loved every minute of it...
and took advantage of the photo op...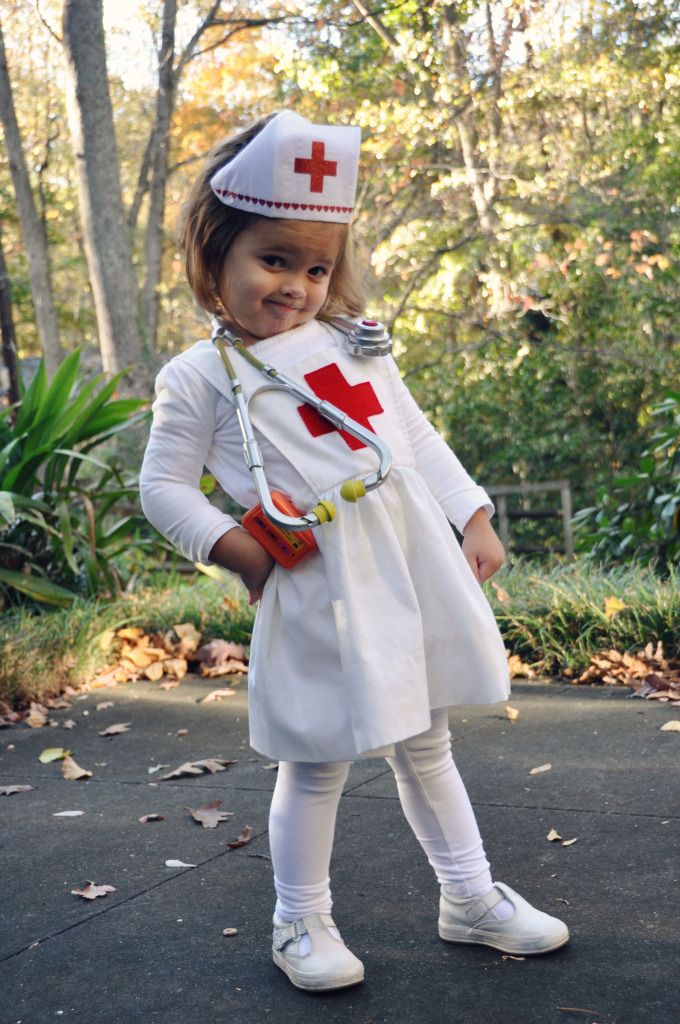 Here I am in the exact same costume back in the day...
(Had to take pictures of the pictures in the Halloween scrap book that my mom made.)
I would call this the golden year for trick-or-treating. She had a BALL, and after one house she was ready to hit the next!
Regardless of the fact that I had this nurse costume ready and waiting for us this Halloween, Lael had already acquired a love for nursing and had been practicing her nursing skills for quite a few months. She enjoyed checking her G-daddy's ticker when he was so sick back in April :) ...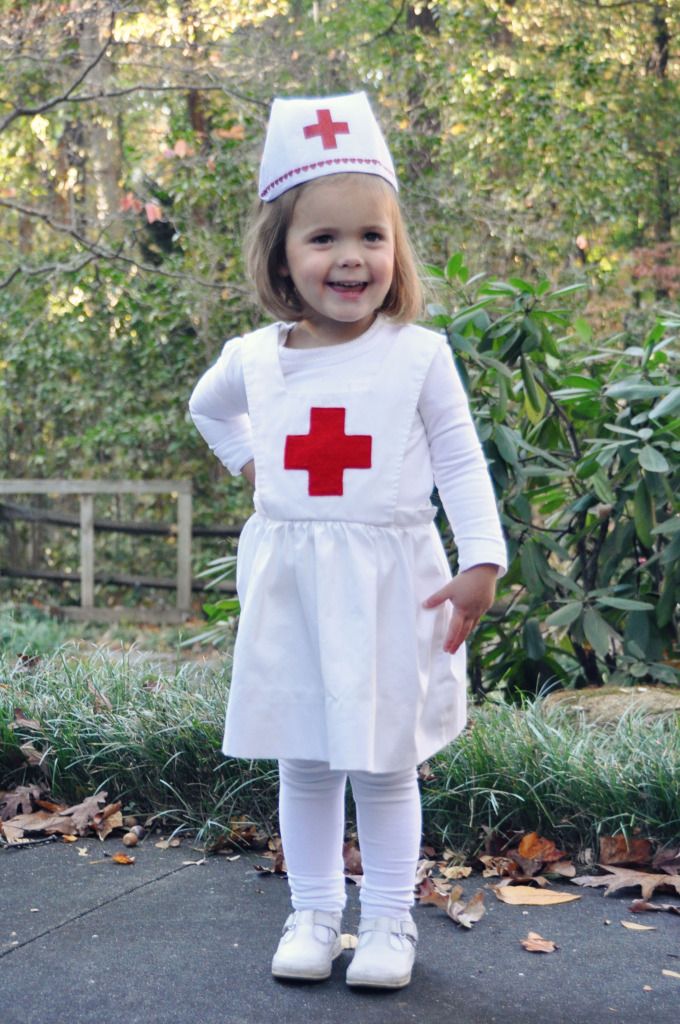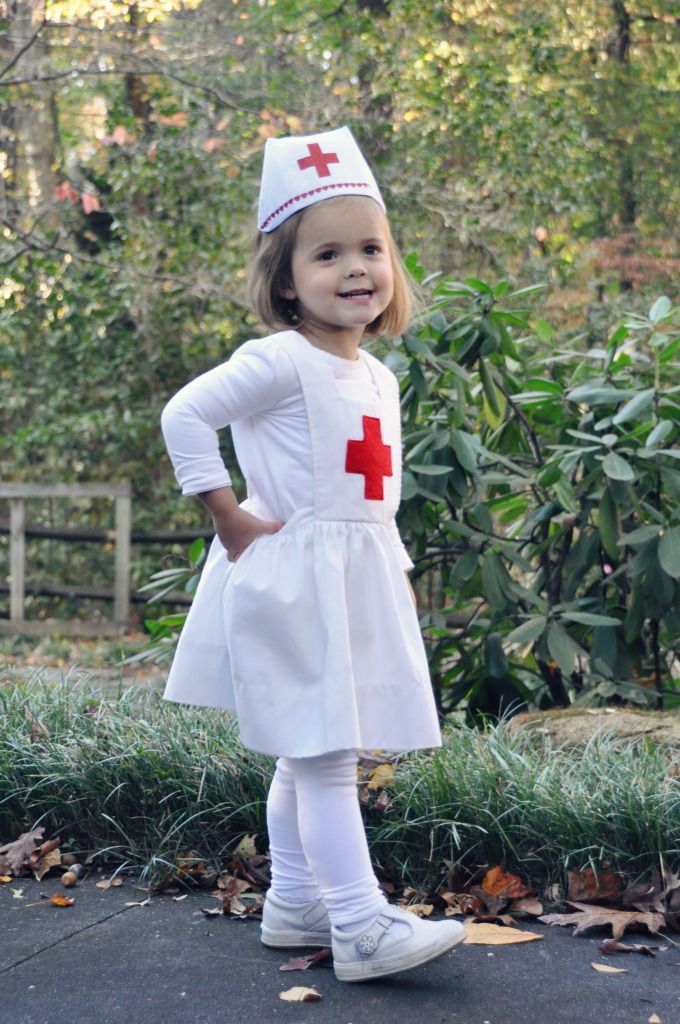 My two lil' punkins ready to go trick-or-treating!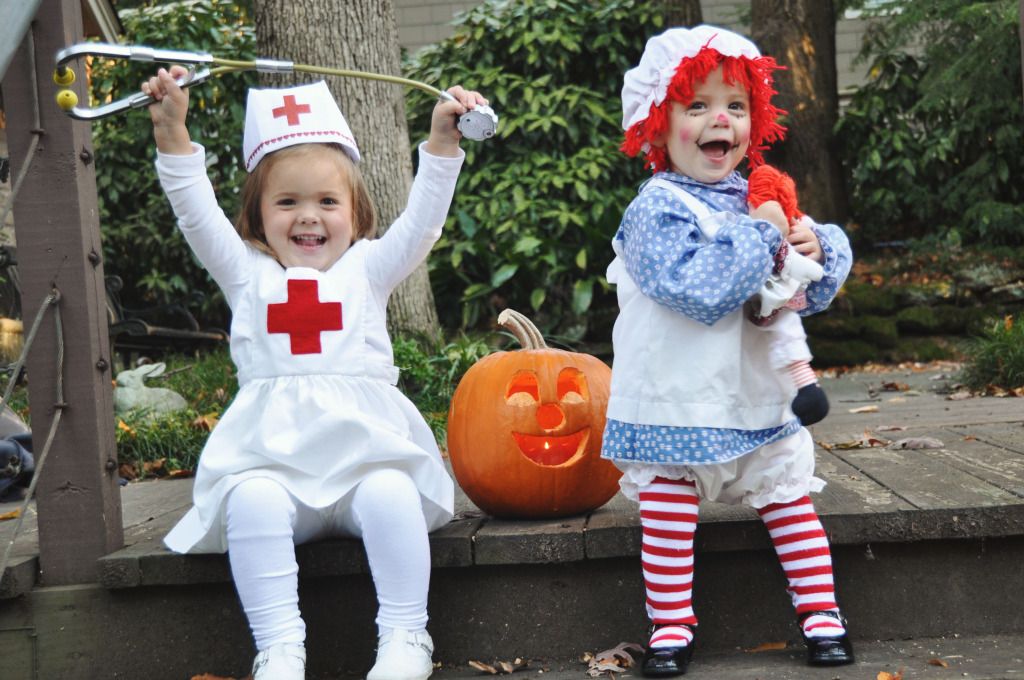 and my sister and me then...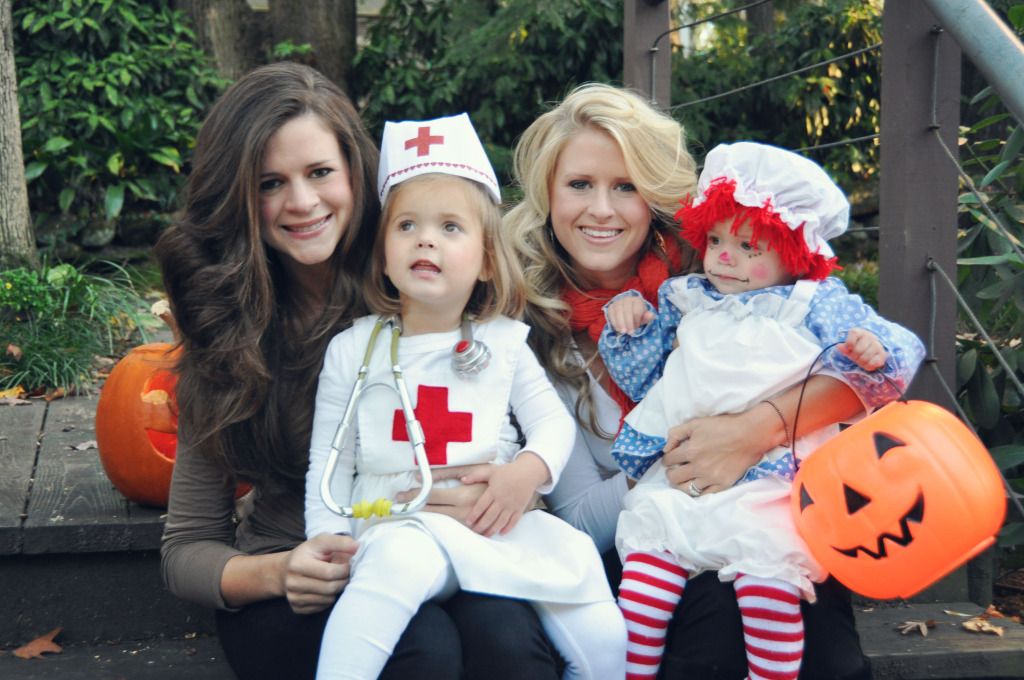 Pin It