A couple of weeks ago we spent a few days with Jess and all of her boys at their house, and we all had a ball. Very chaotic but very fun.
Think crumbs, crying, toy snagging, napping, laughing, screaming, constant eating, sticky, muddy, milky, poopy, messy, happy, giggling, tickling, memory making fun.
I hadn't seen baby Cal since the day he was born and my girls hadn't even met him yet, so we decided that it was high time for a sleepover reunion.
My, how our sleepovers have changed since we were 13 years old.
The last time I got quality bath pictures of our kiddos the biggest babes looked like this...
which was the summer of 2011 right after Thomas and Ruthie were born. Since then we've added one more to the mix...
Things are gonna get cray cray once #6 gets here. Mercy.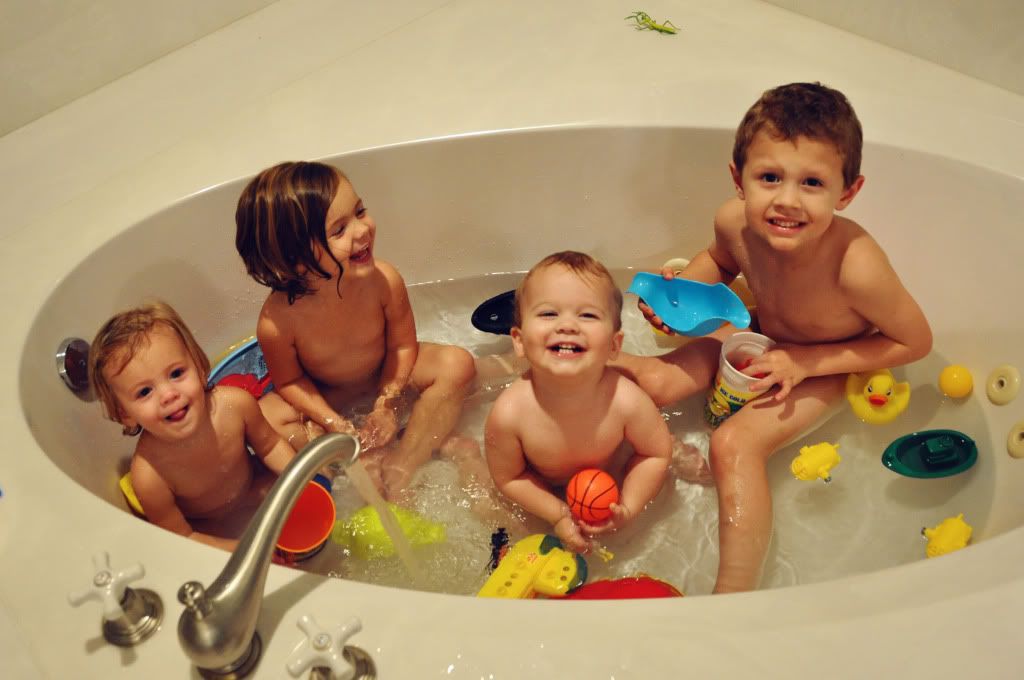 So thankful that the Lord has preserved our friendship through all of these years so that our babies can enjoy each other as much as we do!
Pin It