Today marks 30 years. It has been 30 years since I took my first breath and 30 years since I cuddled up on my 30 year old daddy's lap. I never would have imagined that I would be celebrating this milestone without him here with me, without his voice on the other side of the line wishing his "Kelli Bear" a great day...
What I do have is the legacy that he has left. God used my dad to create my life, and my dad recognized the tremendous responsibility that came with rearing a daughter. He loved me deeply, and if not for the tenderness and security that this earthly father provided for me I'm not sure who I would be today.
My dad wasn't perfect. We have a tendency to romanticize the lives of those who have passed on before us and I would be doing him and everyone a disservice to say that he loved perfectly, gave perfectly or was completely self-less. There were times when he frustrated me, did or said things that didn't make sense to me and in some small ways let me down. But, I never, ever questioned his devotion to me, his never wavering desire to make me happy, take care of my needs, or his drive to make sure that I knew how special and beautiful I was. That is a treasure.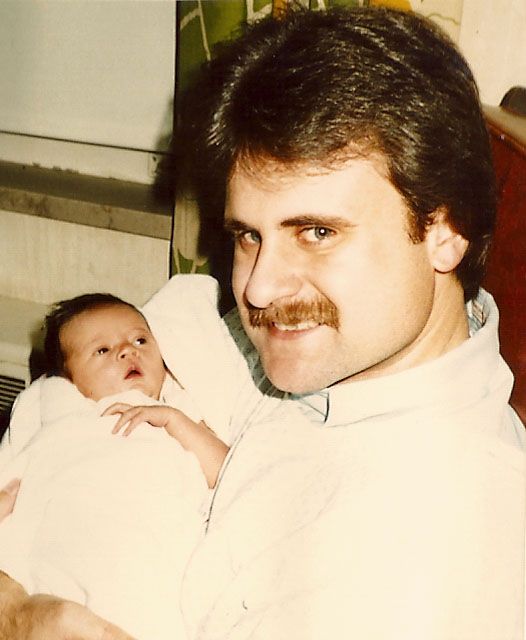 My daddy prepared me. He tried his best to get me ready for life. For small stuff like...
Making sure that I knew that infomercials were just selling a bunch of junk and that they just want your money.
That you should always pack more underwear than you actually need when you go on a trip.
That Asian countries make the best cars.
That the sequel to a movie is never as good as the first one.
That everyone experiences some sort of OCD at some point in their lives.
That you never know when you might need some Advil, so always have some on hand.
That mean people are usually mean because they're just jealous. Or unattractive. (Hey, at least he was honest.)
That Celine Dion is pretty to other women but not to men.
That you should put bread in the freezer, not the refrigerator to preserve it.
That you should never go to the grocery store when you're really hungry or really full.
That it's all about location, location, location.
That if you think about something you want to remember right before you go to sleep it will most likely be one of the first things you think about when you wake up in the morning.
That you should always hold off on buying the newest, best of the best electronic because in a year or so it will be half the price.
I always thought he was a genius for knowing all of these things.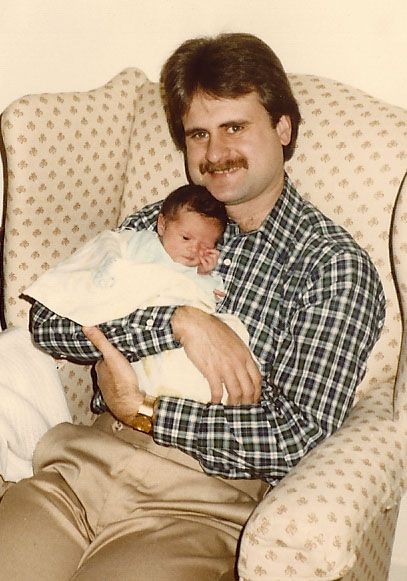 More importantly, he prepared me for the big stuff. God used him in my life to get me ready for the man who would eventually take his place, and when that man came along, the man that I call my husband, I was ready for him. I was ready to be a wife and to trust another man as much as I trusted my daddy.
My daddy, my first love, passed on the torch to the love of my life.
He did his job as my father and then he gave me away.
But the truth of the matter is that when I so desperately needed him, he was there, and I am so grateful for that.
As much as I had hoped he'd be alive and watching me grow another year older, I must be thankful for the work that the Lord did through him to make me who I am. My daddy poured half of his life, his time, his money and his affection into little old me and I'm humbled that I was able to greatly benefit from almost 30 of the 60 years that God gave him breath.
He told my mom in some of his darkest hours that when he looked at his daughters he could see God.
The sweetness of those words touched me so and I when I think about my daddy's affection toward me I can't help but see a reflection of just a fraction of Christ's love for me.
So here I am. 30. THIRTY!! With the man of my dreams by my side, three daughters to call my own and a slew of family and friends who bless me daily. I truly couldn't ask for more.
Here's to 30 years in the books....
and to the next 30 years.
Pin It